Mike Pattison
REALTOR® | Team Owner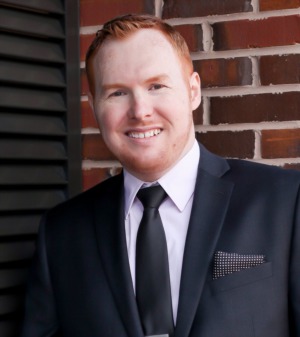 RESULTS THAT MOVE YOU
There are many qualities and skills that go into being an excellent real estate professional - integrity, in-depth community and market knowledge, marketing savvy, effective negotiation skills and a high-quality professional network, all of which are hallmarks of how I work.
That said, in my experience as a Hampton Roads real estate professional, I've also found that providing the very best service is essentially about putting my clients first. This means keeping myself accessible, being a good listener as well as a good communicator, and responding quickly to your needs. This ''client first'' philosophy has always been my approach and it requires me to continually improve my skills and ways of doing business. In addition, I've found that the latest technologies are enabling me to do everything I've always done, only much more quickly and efficiently. They've also helped me to extend the range of services I provide to my clients.
I am passionate about helping buyers, investors, and sellers with transactions ranging from affordable first homes to high-end properties.
Testimonials
Mike took the time to get to know my husband and me while we were searching for a home in Yorktown, Williamsburg and Carrollton. He listened carefully to our preferences and scheduled viewings based on our likes and dislikes. When we viewed properties, Mike gave my husband and me ample time to privately explore and talk without pressure. Mike genuinely wanted to get us into a property that would meet our needs. When we were ready to make an offer on a property, Mike was a skillful yet realistic negotiator. We are thrilled with the property we purchased and grateful to Mike for leading us to it. We recommend 100% Michael Pattison and all his Teamwork to buyers looking for home in Virginia.
Elizabeth Rivera - Google Review 10/2020
Knowledgeable about every process in home buying. Mike has a background in home remodeling and knows what to look for related to quality. Mike is highly responsive and helpful through the buying process. Five star realtor!
barballison3 - Zillow Review 4/22/2020 Providence Forge, VA
Mike is very knowledgeable, honest and passionate about making his clients happy. Anytime day or night I had a question Mike was there and ready to get answers for me and my family. He listed and sold my house and helped me buy a new home. He was upfront about everything and helped me get into my
dream home for the right price. He worked tirelessly to set up showings for us and worked with our crazy schedule. I recommend Mike to everyone and will continue to.
jak harcum402 - Zillow Review 4/22/2020 Gloucester, VA
My family and I were blessed when we found and started working with Michael Pattison.
He spent time listening to our families needs and tastes.
He pays a great deal of attention to your home in question and is knowledgeable in what to look for that a lot would miss if not experienced . He is proactive and not just reactive! Communication skills are a must and he always answered our questions and had great recommendations.
Julia Hay - Google Review 01/2020
Michael was very helpful and responsive during the entire process. His detail knowledge about different stuff in house, made the choices really easy. I would definitely recommend Mike to my family and friends.
AyushKhandelwal - Zillow Review 12/17/2019 Yorktown, VA
More Testimonials